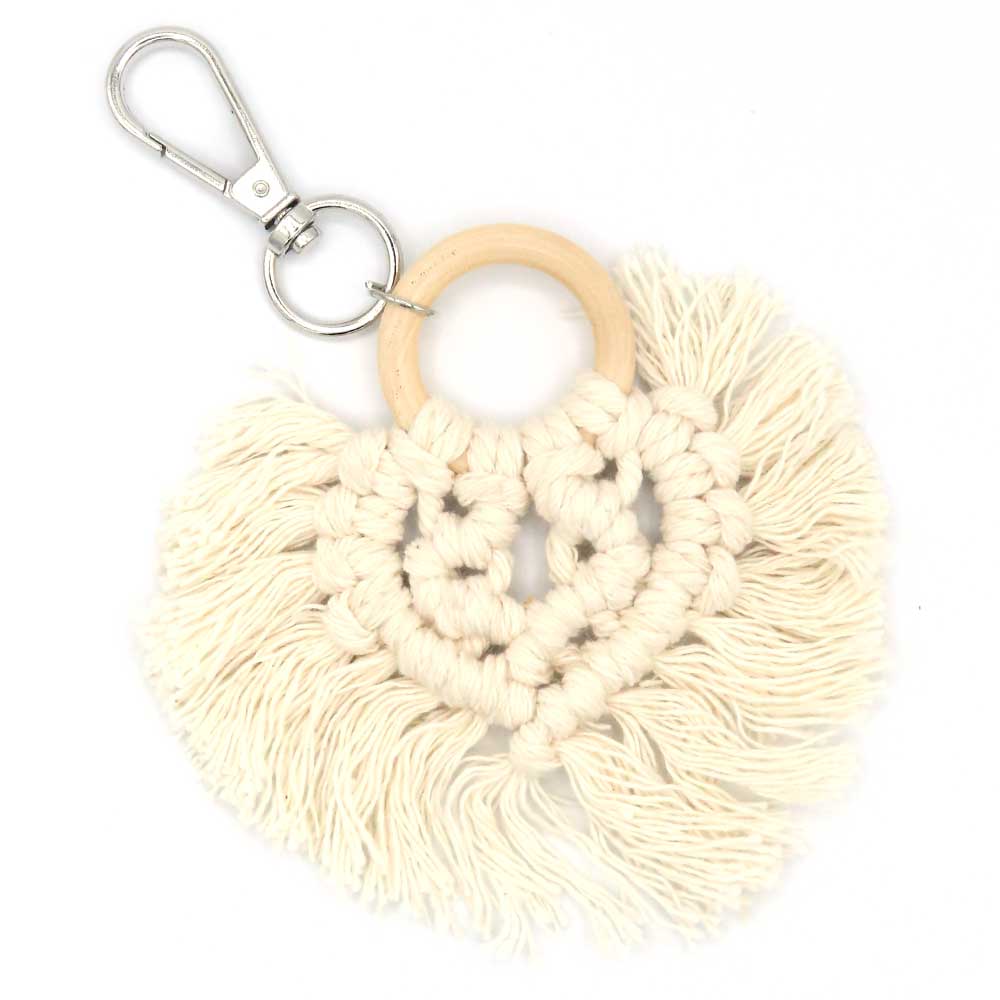 Anama Macreme Keychain
Elevate your everyday style with the enchanting Anama Macrame Keychain. This boho-chic accessory is here to add a touch of intricate beauty to your keyring or purse, making a statement that reflects your unique sense of style.
The Anama Macrame Keychain features a sturdy birch ring, providing a secure and stylish base for the intricate macrame design. With a lobster claw clip, it easily attaches to your keyring or adds a bohemian flair to your favorite purse, allowing you to carry a piece of artistry wherever you go.
But this keychain is more than just a fashionable accessory—it carries a story of empowerment and fairness. Handmade in India by skilled artisans, it embodies the principles of fair trade, ensuring that the creators receive fair wages and work in safe conditions. By choosing the Anama Macrame Keychain, you're supporting sustainable livelihoods and making a positive impact on communities.
Each knot is meticulously crafted by talented artisans in India, showcasing their skill and dedication to their craft. Embrace the art of macrame. Embrace the spirit of fair trade. Embrace it all and unlock a world of style, purpose, and connection.
Handmade in India by talented artisans. Fair Trade, imported.