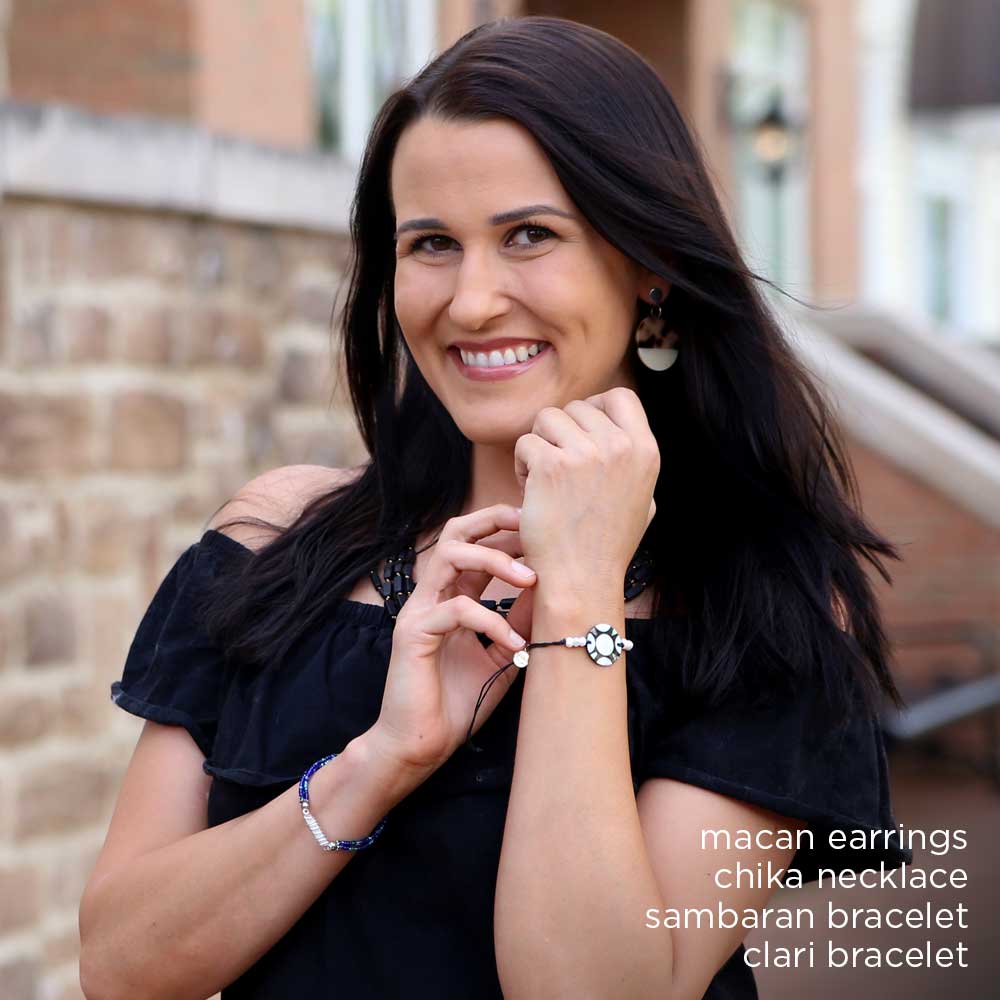 Badai Bracelet
Handcrafted with love by our talented artisans in Indonesia, the Badai Bracelet is a true testament to the power of nature's treasures. The focal point is a delicately carved shell medallion, radiating a sense of timeless elegance. Surrounding it are real freshwater pearls, symbolizing purity and grace, creating a stunning harmony of textures and colors.
But the Badai Bracelet goes beyond its exquisite design. It carries a message of hope and resilience with its Spread Hope charm, serving as a gentle reminder to embrace optimism and radiate positivity in every aspect of life. The charm is a subtle yet powerful symbol of the strength we hold within us, even during challenging times.

The adjustable cotton cord ensures a perfect fit for all wrist sizes, while the carved wood beads on the adjustment pulls add a touch of artisanal charm. As you wear the Badai Bracelet, you'll feel a connection to the skilled hands that brought it to life and the rich cultural heritage of Indonesia.
By choosing the Badai Bracelet, you are not only adorning yourself with a beautiful piece of jewelry, but also supporting the principles of Fair Trade and empowering talented artisans. Every purchase contributes to their sustainable livelihoods and the preservation of traditional craftsmanship.

Let the Badai Bracelet serve as a symbol of hope, resilience, and the inherent beauty of the natural world. Wear it as a reminder of the strength that resides within you and as a beacon of inspiration to those around you.
Model photo shows an alternate colorway for size and styling reference. Handmade in Indonesia by talented artisans. Fair Trade, imported.