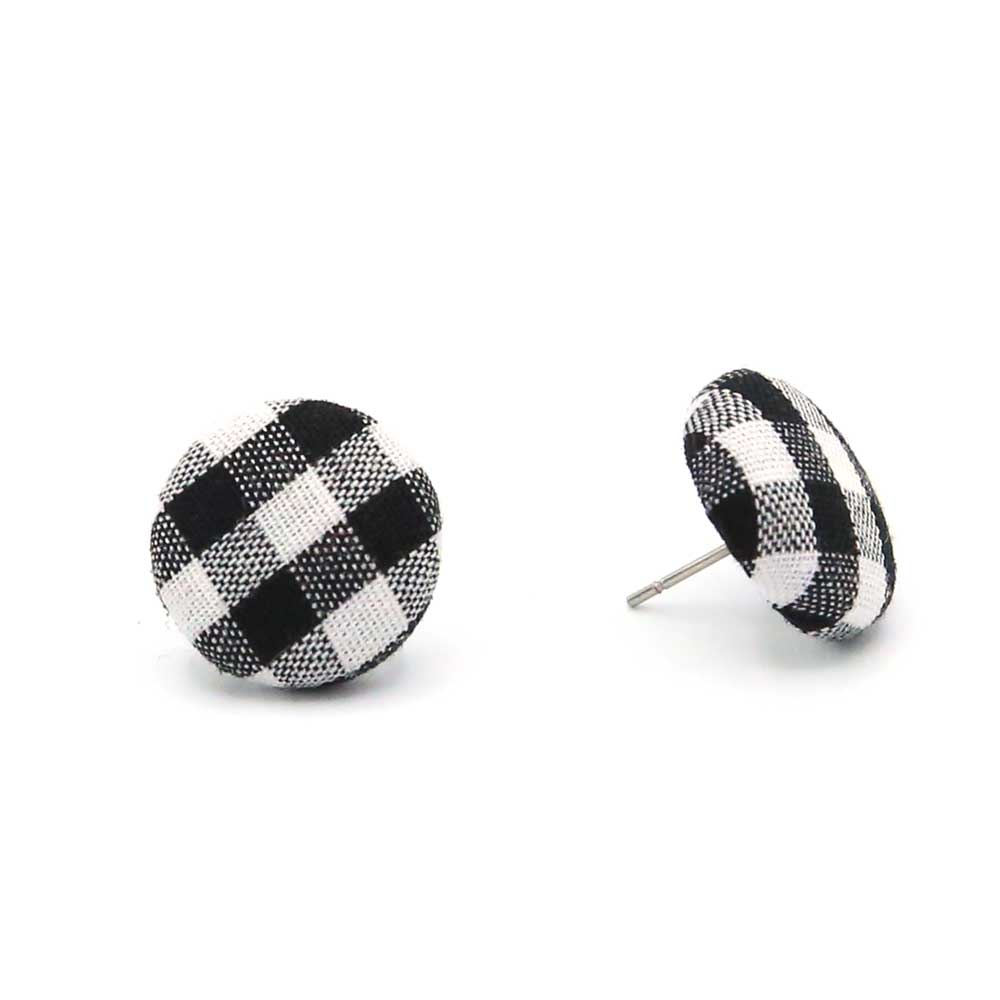 Close My Eyes Earrings
These earrings are all about embracing your individuality and expressing yourself with a touch of whimsy. The neutral buffalo plaid design adds a delightful pop of pattern that effortlessly complements any outfit. Crafted with meticulous attention to detail, each earring features a fabric-covered wood button, creating a unique and eye-catching accessory that is as lightweight as it is stylish.

At just 0.5 inches in diameter, these petite studs are the epitome of understated charm. They may be small in size, but they're big on personality. The lightweight construction ensures that you'll hardly notice you're wearing them, yet they'll make a bold statement wherever you go. Prepare to receive compliments about your adorable earrings—they're sure to be noticed!

Handcrafted in the USA by our talented artisans, the Close My Eyes Earrings embody the spirit of craftsmanship and creativity. Each pair is carefully made with love and dedication, ensuring the highest quality and attention to detail. By supporting our artisans, you're not just investing in a beautiful accessory; you're also supporting the thriving tradition of American craftsmanship.

Handcrafted in the USA by talented artisans.