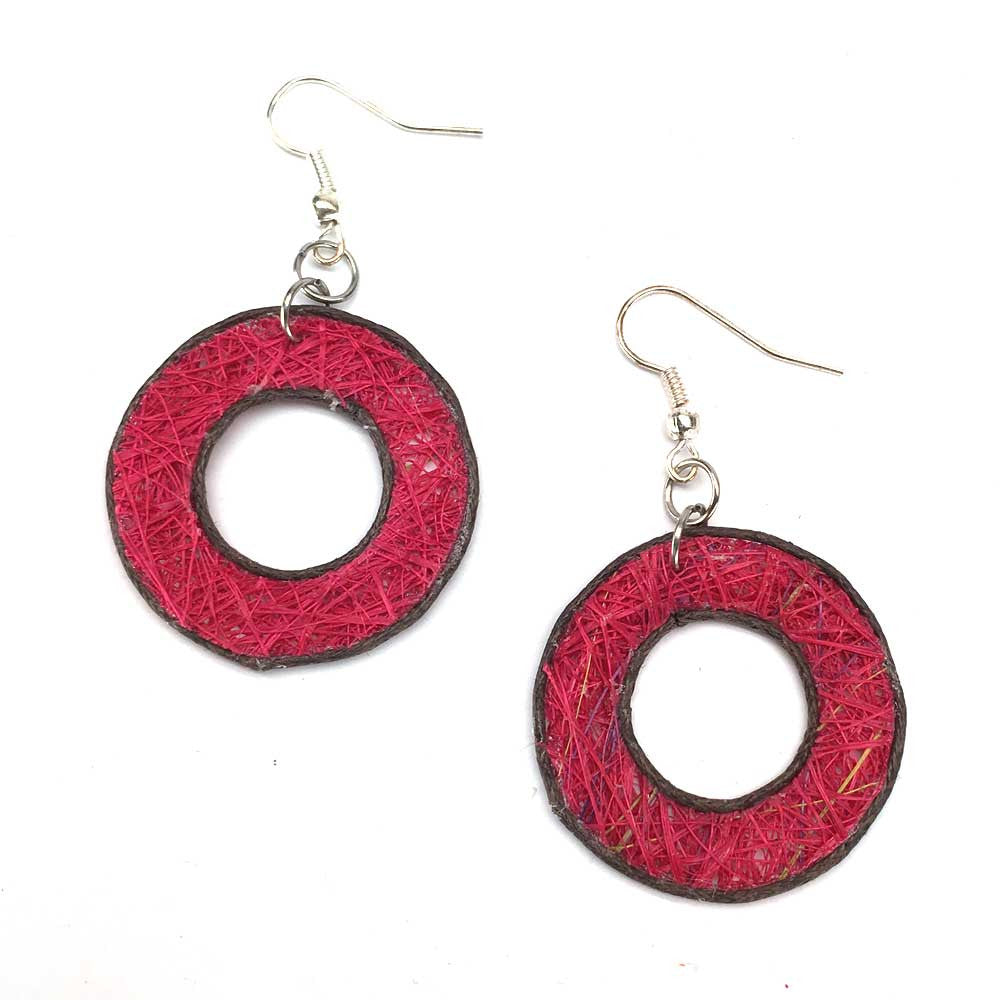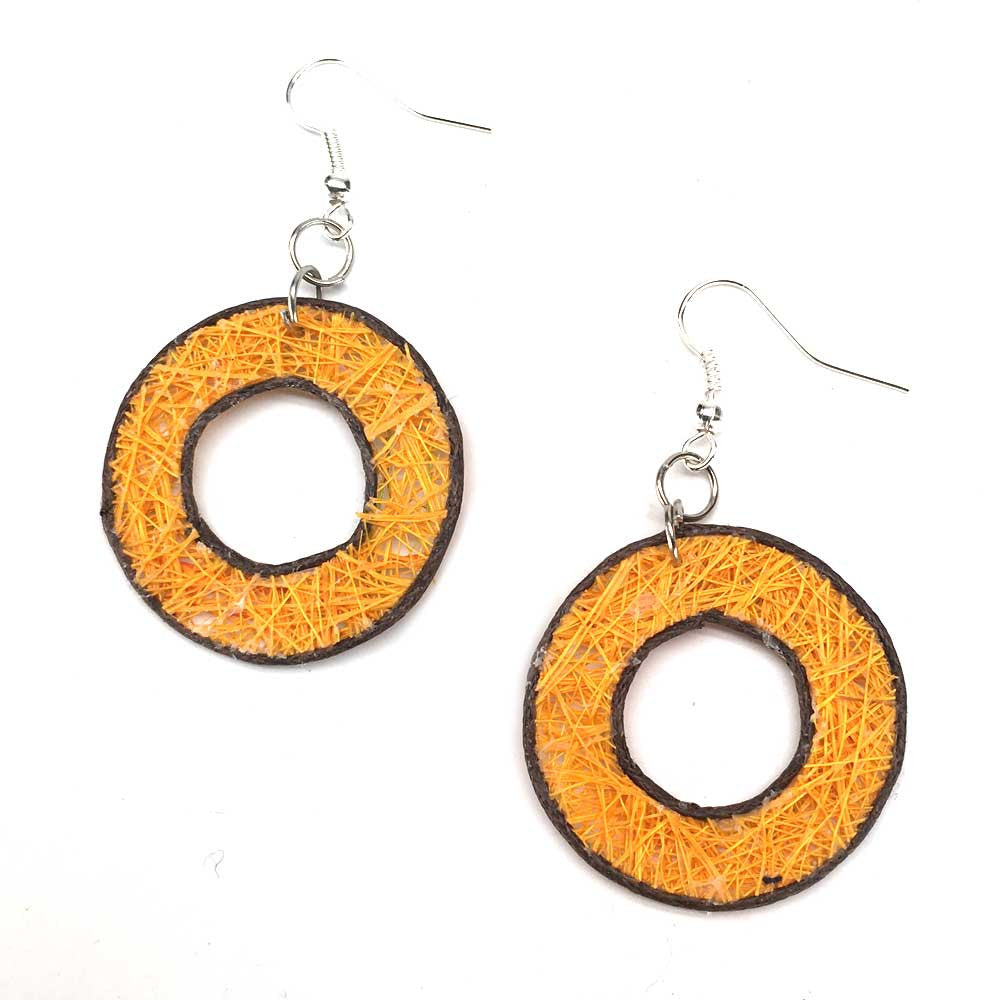 Esra Earrings
These stunning earrings are a true celebration of Colombian craftsmanship, lovingly handmade by our talented artisans. Each pair features colorful and lightweight hoops crafted from fibers harvested from the fique plant, beautifully dyed with natural coloring.

We believe in the power of accessories to transform your style and uplift your spirits. When you wear the Esra Earrings, you're not just wearing hoops; you're embracing a symbol of cultural heritage and the rich artistic traditions of Colombia.

The vibrant colors of these earrings will instantly brighten up your day and catch everyone's attention. They are the perfect statement piece to express your unique personality and embrace your love for bold and joyful fashion.

Handcrafted with care, these earrings are not only visually striking but also lightweight and comfortable to wear. They effortlessly dance and sway with your every move, adding an extra element of fun and playfulness to your outfit.
By choosing our Esra Earrings, you are not only adorning yourself with a stunning accessory but also supporting fair trade practices and making a positive impact on the lives of our artisans and their communities.

Embrace the spirit of Colombia, celebrate the beauty of handmade craftsmanship, and let the Esra Earrings be a reflection of your vibrant personality and zest for life. Wear them with confidence and let your true colors shine bright!
Handmade in Colombia by talented artisans. Fair Trade, imported.