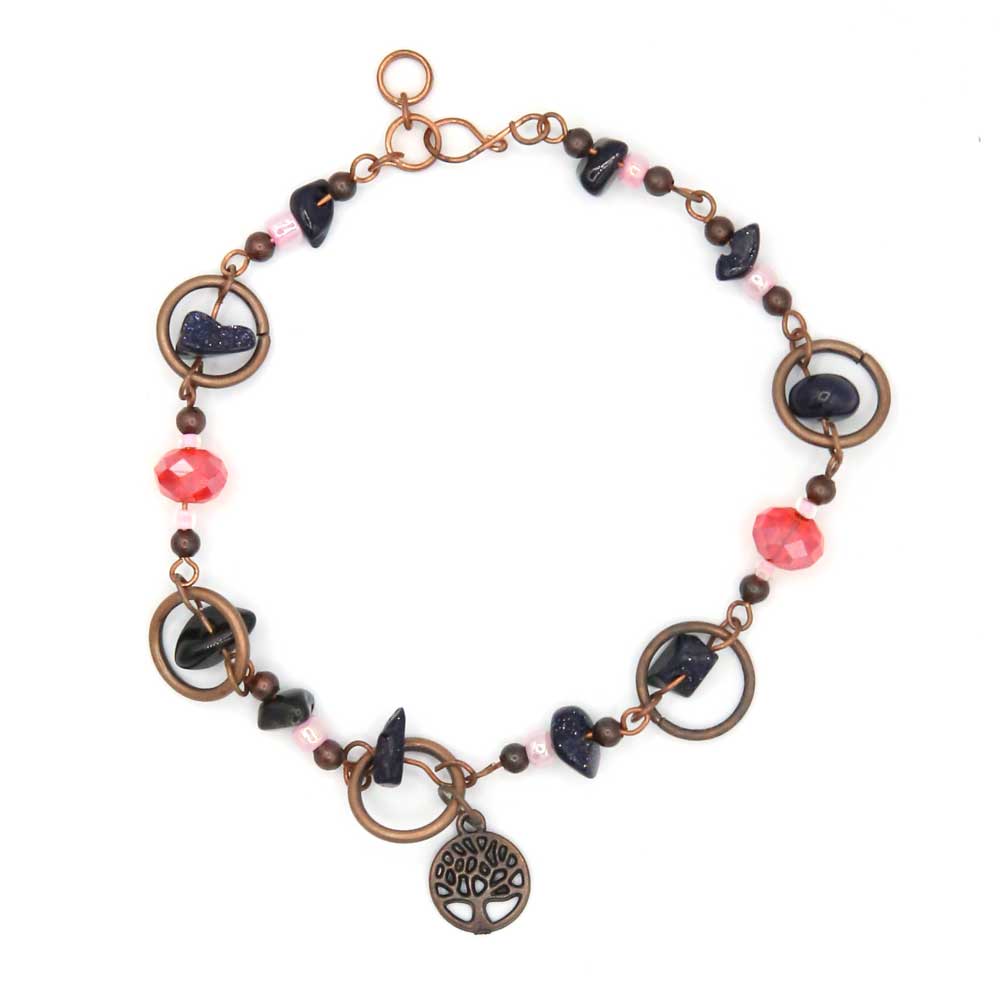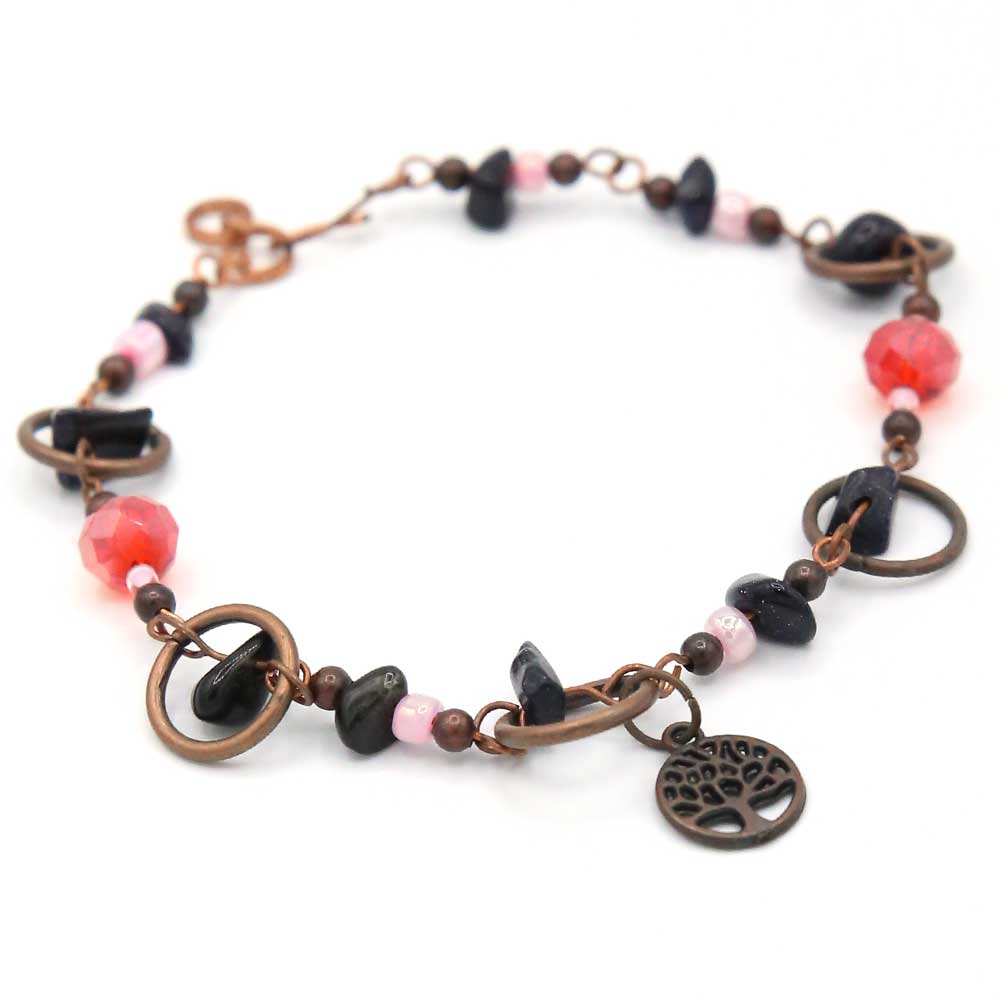 Familia Bracelet - Poinsettia
Introducing the Familia Bracelet – a vibrant symbol of unity, strength, and the beauty of connection. 🌟💙

Handcrafted with care by our talented artisans in Peru, the Familia Bracelet is a true work of art. It combines the smoothness of semi-precious ebony shimmer stone chips with the warmth of copper metal and the sparkle of faceted resin beads. The result is a stunning piece that radiates positive energy and captures the essence of togetherness.

At the heart of the Familia Bracelet is the antique brass Tree of Life charm, a timeless symbol of interconnectedness and the power of roots. It serves as a reminder that we are all part of a larger family, bonded by love and support. Wear this bracelet proudly and let it remind you of the strength and unity that comes from embracing your connections.

The eyelet latch closure ensures a secure and comfortable fit, allowing you to wear the Familia Bracelet with ease throughout your day. Its antique brass findings add a touch of vintage charm, perfectly complementing the overall design.

By choosing the Familia Bracelet, you not only adorn yourself with a beautiful accessory, but you also support the talented artisans who pour their skill and passion into creating each piece. This bracelet is handmade in Peru as part of our commitment to Fair Trade practices, ensuring that the artisans receive fair wages and work in safe conditions.

Handmade in Peru by talented artisans. Fair Trade, imported.