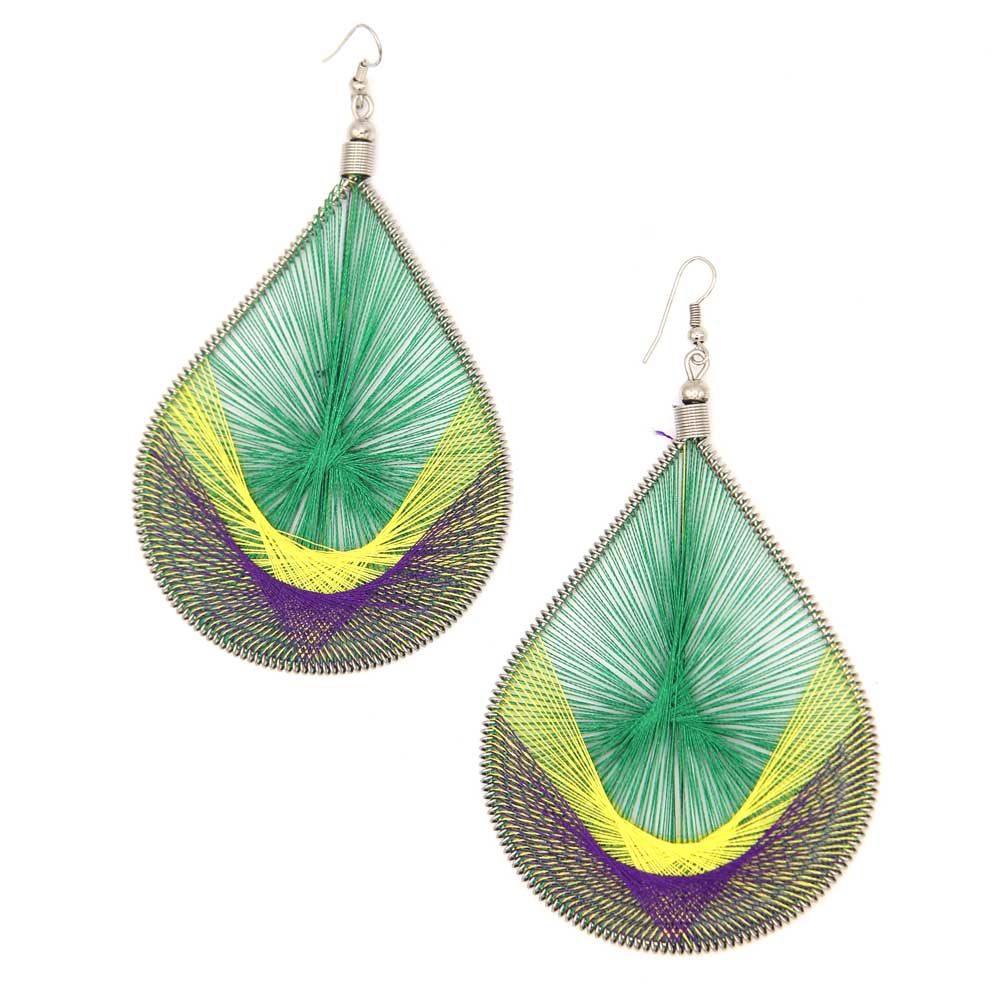 Game Day Earrings
Elevate your style with Game Day Earrings 🏀🏈⚽️⚾️

These earrings are more than just an accessory; they're a celebration of your dedication, a reflection of your team pride, and a way to stand out in the crowd while you cheer on your athletes. Handcrafted in Peru by our talented artisans, these earrings are a true blend of artistry and team spirit that will have you cheering on your favorites with every step you take.
Whether you're at the stadium, a sports bar, or simply watching the game at home, let the Game Day Earrings be your stylish companions. These earrings embody the spirit of camaraderie, the excitement of the game, and the joy of expressing your team loyalty through fashion.
Cheer on your favorite team with our best selling earring styles in your colors! More than 40 colorways are available in limited quantities through the first week of October. Hand-dyed string wrapped around a wire spiral on a stainless steel post, approximate 3" dangle. Handmade in Peru by talented artisans. Fair Trade, imported.
Due to the limited nature of this collection, these styles are a final sale.
See our full collection of Game Day styles.