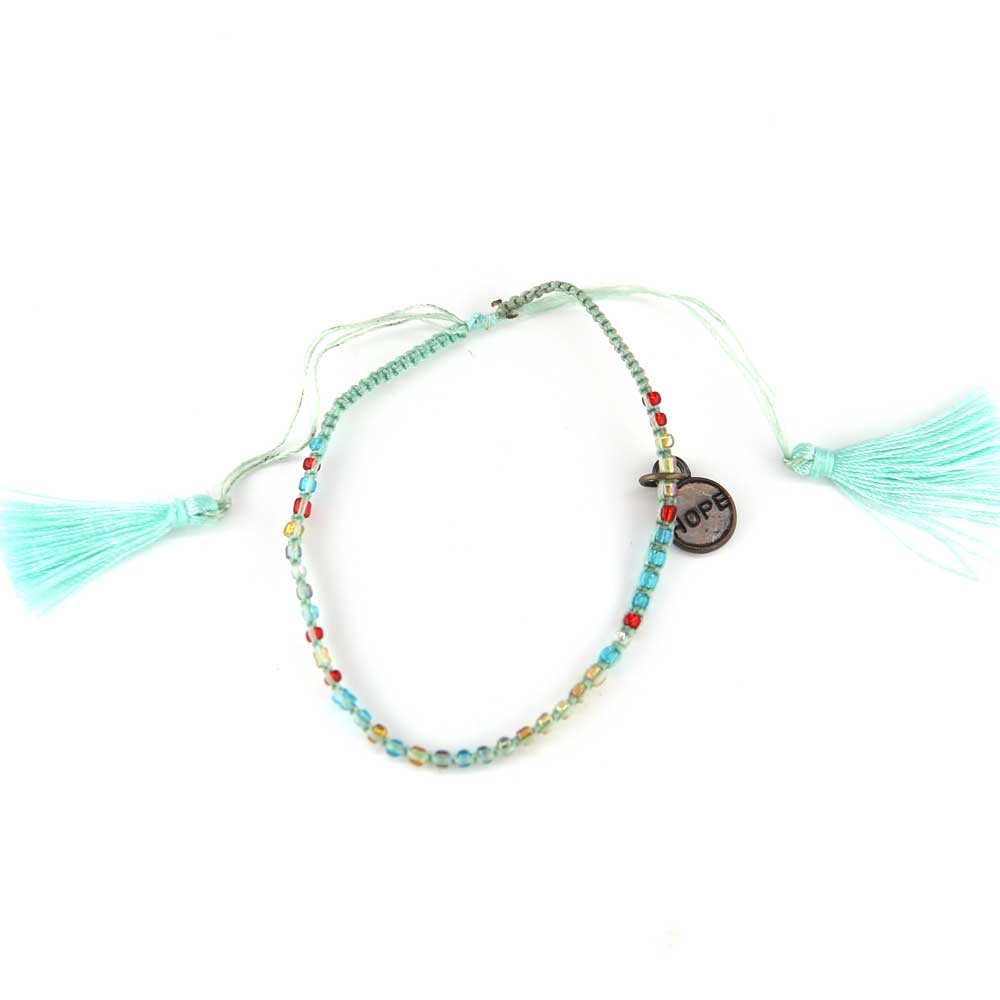 Halu Bracelet - Seafoam
Introducing the Halu Bracelet – a delicate woven masterpiece that exudes charm and spreads hope wherever it goes! 🌟🌺

Handcrafted with love by our talented artisans in Indonesia, the Halu Bracelet is a testament to their exceptional skill and dedication to their craft. Each bead is intricately woven to create a stunning tapestry of colors, reflecting the vibrant spirit of the artisans who bring it to life.
This dainty bracelet is not just a piece of jewelry; it's a symbol of hope and positivity. Featuring an adjustable design with tassel pulls, it effortlessly fits wrists of all sizes. Simply slide the tassels to find your perfect fit, and let the Halu Bracelet become a reflection of your unique style and personality.

But there's more to the Halu Bracelet than meets the eye. It carries the essence of Fair Trade and empowerment, as it is ethically made by artisans who are passionate about their craft. By choosing this bracelet, you support their livelihoods and contribute to the preservation of traditional art forms.
As you wear the Halu Bracelet, let it serve as a reminder of the power of hope. Its custom Spread Hope charm is a symbol of resilience, optimism, and the belief that even the smallest acts of kindness can create a ripple of positivity in the world.

Let the vibrant colors and intricate beadwork of the Halu Bracelet brighten your day and inspire you to spread joy wherever you go. Wear it as a daily reminder to embrace life's beautiful moments, to cherish the connections we make, and to be a beacon of hope for others.
This style is available in alternate colorways. Handmade in Indonesia by talented artisans. Fair Trade, imported.