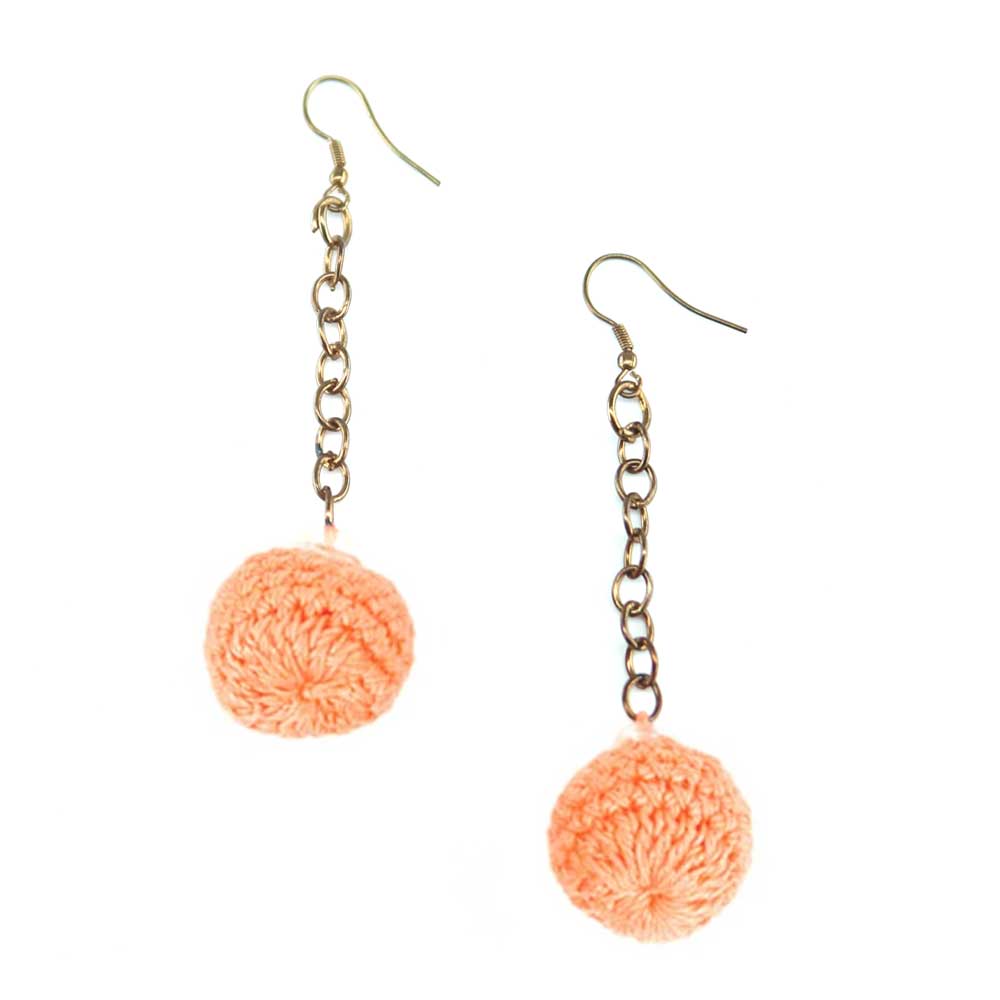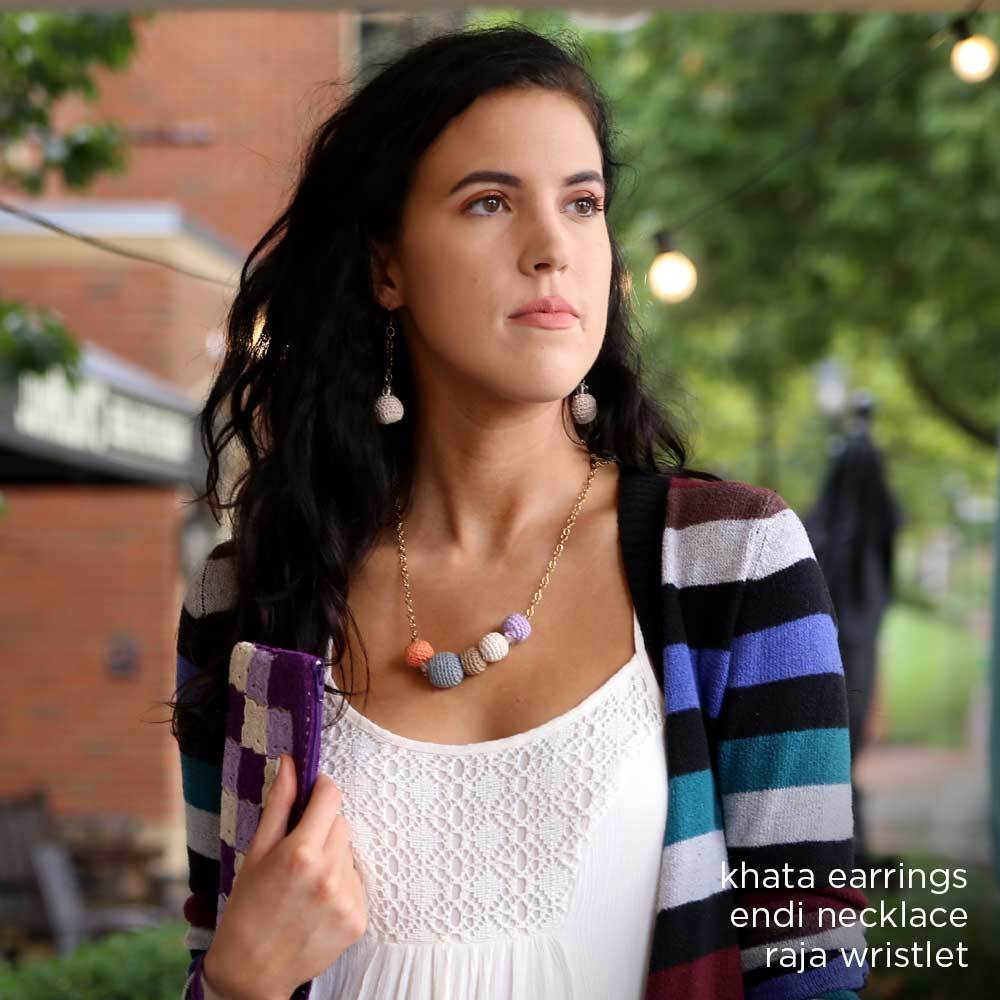 Khata Earrings - Clementine
Handcrafted with care by our talented artisans in India, these lightweight baubles are a true testament to the beauty of traditional crochet techniques. Each earring features delicate cotton embroidery floss meticulously crocheted into intricate patterns, creating a mesmerizing display of texture and artistry.

The Khata Earrings are a celebration of free-spirited style and effortless grace. The delicate brass chain adds a touch of movement and playfulness, allowing the earrings to sway with your every step and capture the essence of carefree bohemian vibes.

With their approximately 2.25" length, these earrings delicately frame your face and add a whimsical touch to any ensemble. The aged brass post lends a vintage-inspired charm, completing the perfect balance between timeless elegance and contemporary flair.
We believe that jewelry should not only be a reflection of your style but also a celebration of the rich heritage and craftsmanship of the artisans who create them. By choosing the Khata Earrings, you are supporting fair trade practices and empowering talented artisans in India.
Let the Khata Earrings become your personal talisman of self-expression, a symbol of your unique spirit and joie de vivre. Wear them confidently as a reminder to embrace the beauty of handmade artistry and the enchanting journey of self-discovery.
Coordinates with our Endi Necklace and also available in other colors. Model shows this style in an alternate colorway for size reference. Handmade in India by talented artisans. Fair Trade, imported.