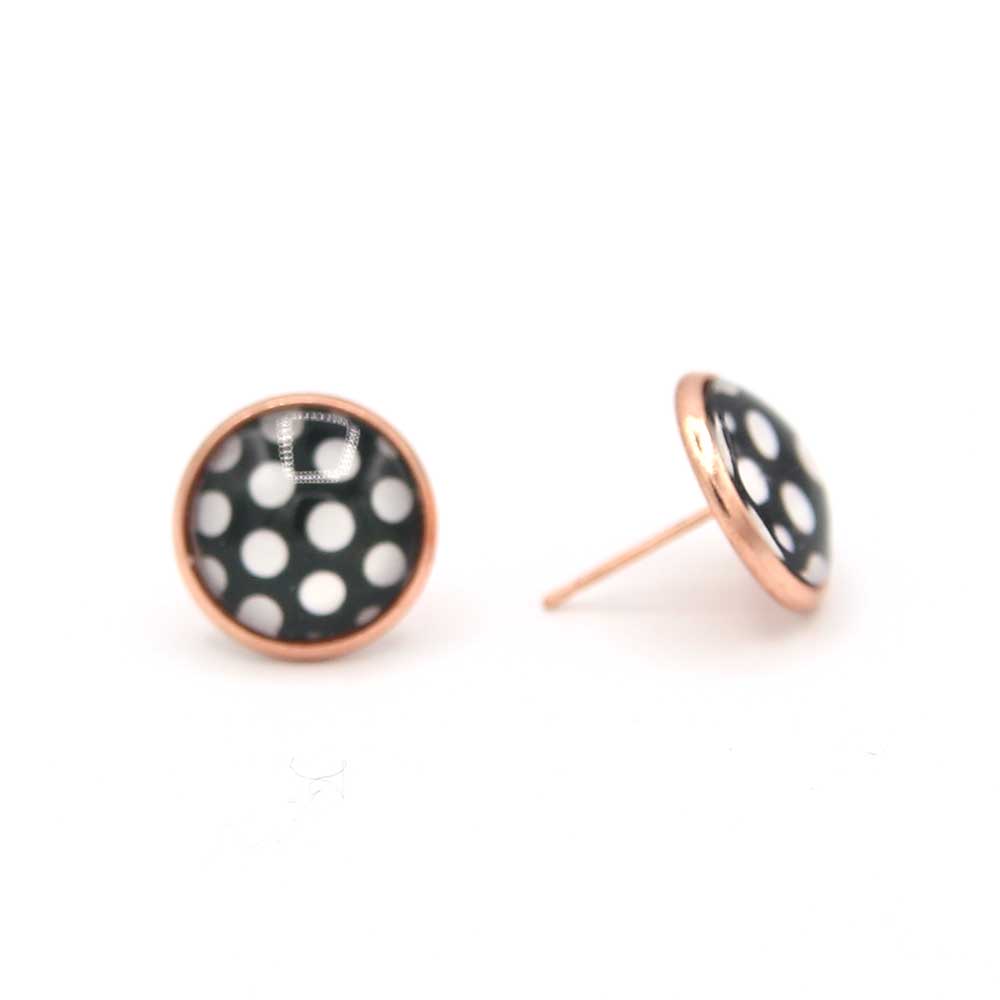 Let's Fly Art Glass Studs
Handcrafted with love and meticulous attention to detail by our talented artisans in the USA, these earrings are a delightful fusion of creativity and elegance. The polka dot print, set under glass and nestled inside a cabochon holder, creates a mesmerizing visual effect that captures the imagination and adds a playful charm to your ensemble.

With a diameter just shy of half an inch, these stud earrings are the perfect size to make a subtle yet stylish statement. Whether you're dressing up for a special occasion or adding a touch of flair to your everyday look, the Let's Fly Art Glass Stud Earrings are sure to catch the eye and spark conversation.

Let these earrings be a reminder to embrace the joy of self-expression and to celebrate the beauty of art in everyday life. The polka dot design represents the playful spirit within you, encouraging you to let your imagination soar and approach each day with a sense of wonder. Like a butterfly taking flight, these earrings symbolize the freedom to be your authentic self and to embrace the beauty of life's little moments.

By wearing these handcrafted earrings, you become part of a creative journey, supporting the artistic vision and talent of our artisans. Each pair carries the dedication and passion of their craft, making them more than just accessories but wearable works of art.
Handcrafted in the USA by talented artisans.