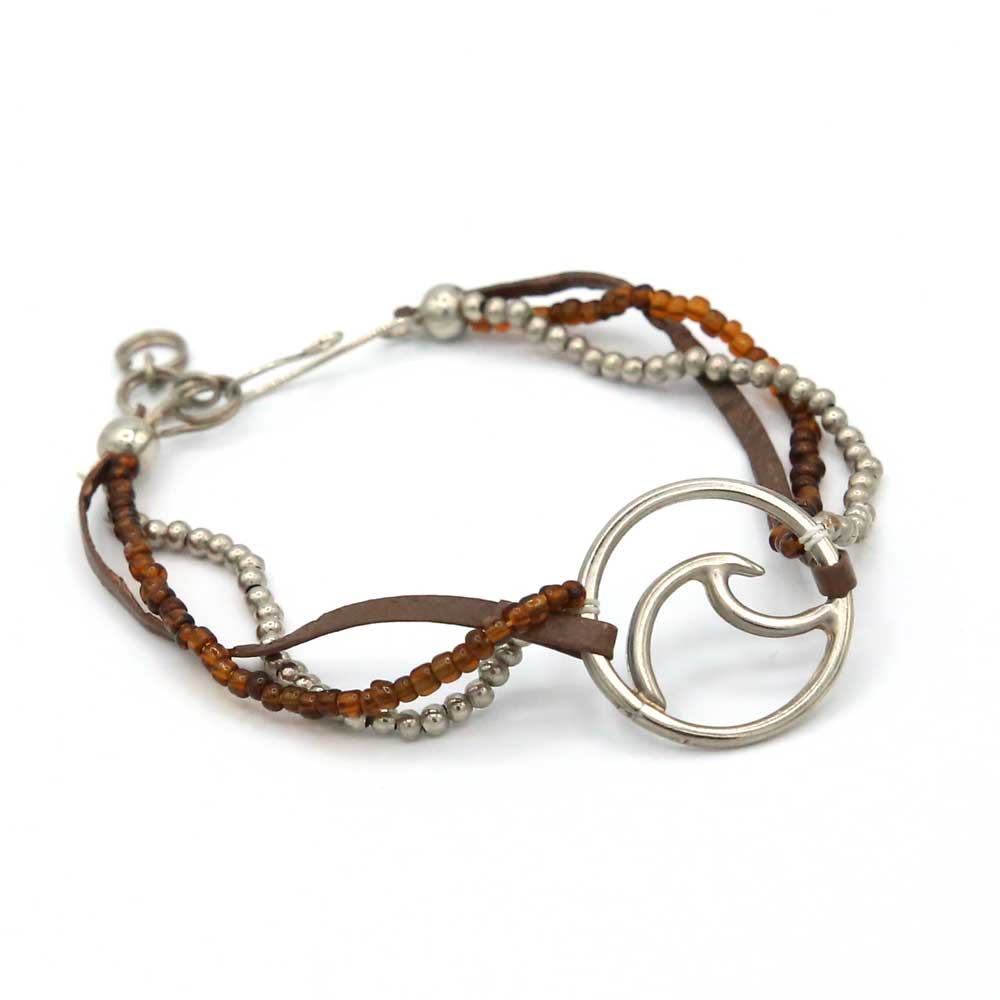 Lola Bracelet
Step into a world of exquisite craftsmanship and natural charm with the Lola Bracelet—a triple strand masterpiece that beautifully captures the essence of both elegance and earthiness. Handmade by our talented artisans in Guatemala, this bracelet is a testament to their skill, creativity, and dedication.

The vegan leather, seed beads, and metal baubles come together in perfect harmony to create a bracelet that tells a story of warmth and nature's beauty. The layers of textures and materials create a visual tapestry that's both captivating and inviting, offering a touch of bohemian flair to your ensemble.

At the heart of the Lola Bracelet lies a circular stainless steel wave focal point—a mesmerizing element that adds movement and intrigue to the design. With a hook and eyelet latch, this bracelet combines convenience with style, making it easy to put on and take off while ensuring a secure fit.

As you wear the Lola Bracelet, you're not just adding a stunning accessory to your collection; you're carrying a piece of Guatemala's rich cultural heritage and the heartfelt dedication of our artisans. Each bead, each strand, and each element speaks of authenticity, making this bracelet not only a beautiful adornment but also a reminder of the power of Fair Trade and ethical practices.

Whether you're dressing up for a special occasion or adding a touch of bohemian flair to your everyday style, the Lola Bracelet is your perfect companion. Embrace the combination of elegance and earthiness, and let this bracelet inspire you to celebrate your unique spirit.
Handmade in Guatemala by talented artisans. Fair Trade, imported.