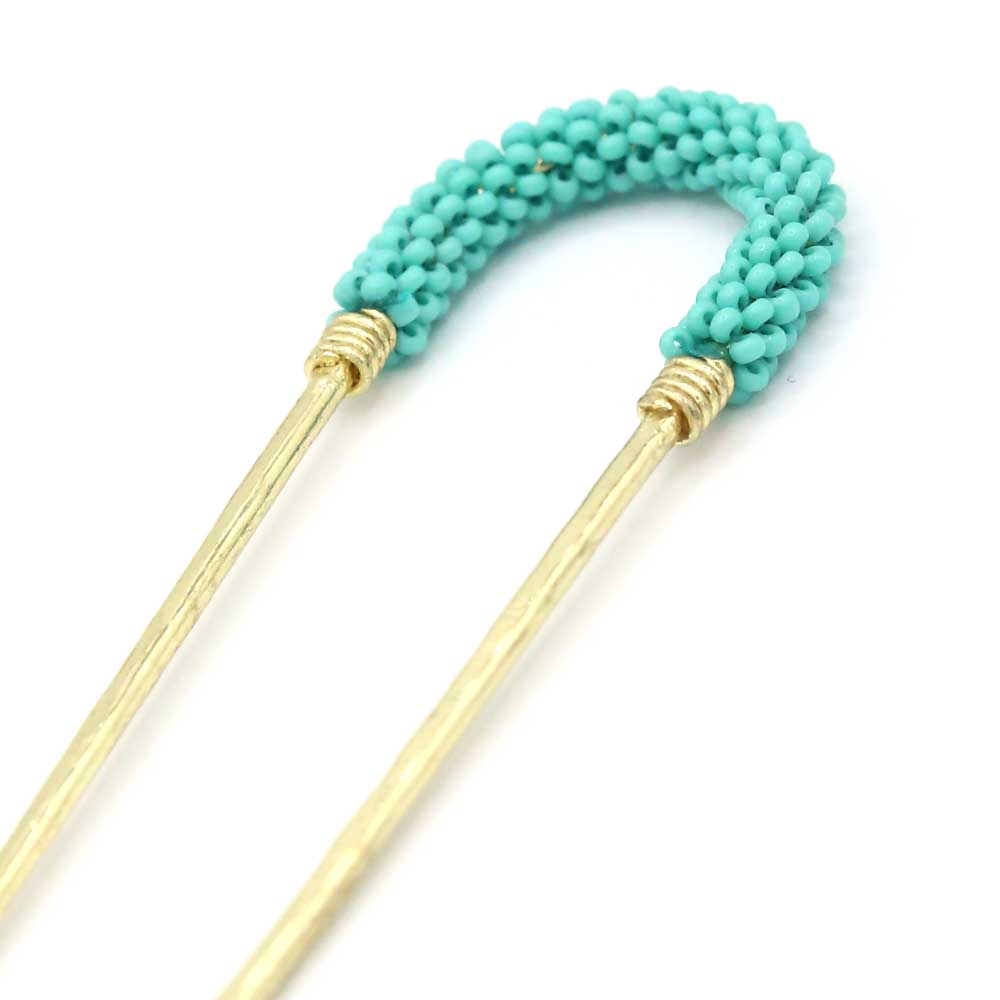 Manaki Hair Pin
Meet your new hair styling ally—the Manaki Hair Pin, a charming accessory designed to add a pop of color and flair to your tresses! Handcrafted with care by our skilled artisans in India, this hair pin is more than just a functional tool; it's a work of art that effortlessly combines style and substance.

Imagine weaving a touch of turquoise magic into your everyday hairstyles. The long brass hair pin is adorned with delicate seed beads in mesmerizing shades of turquoise, creating an eye-catching pattern that's as unique as you are. Whether you're fashioning a playful updo or letting your hair flow freely, the Manaki Hair Pin adds an extra dash of elegance to your look.

At approximately 5.5 inches, this hair pin provides the versatility you crave. It's not just a hair accessory—it's an expression of your individuality and love for handcrafted beauty. As you wear it, you're carrying a piece of the artisan's skill and dedication with you, a connection that spans across oceans and cultures.

But the beauty of the Manaki Hair Pin goes beyond its aesthetic appeal. By choosing this accessory, you're embracing Fair Trade principles and supporting sustainable practices. Every time you adorn your hair with the Manaki Hair Pin, you're making a statement about conscious consumerism and celebrating the artistry of our talented makers.

Let the Manaki Hair Pin be your partner in creating captivating hair styles that tell your unique story. With every twist and twirl, you're showcasing the harmony of style, craftsmanship, and ethical values.

Handmade in India by talented artisans. Fair Trade, imported.