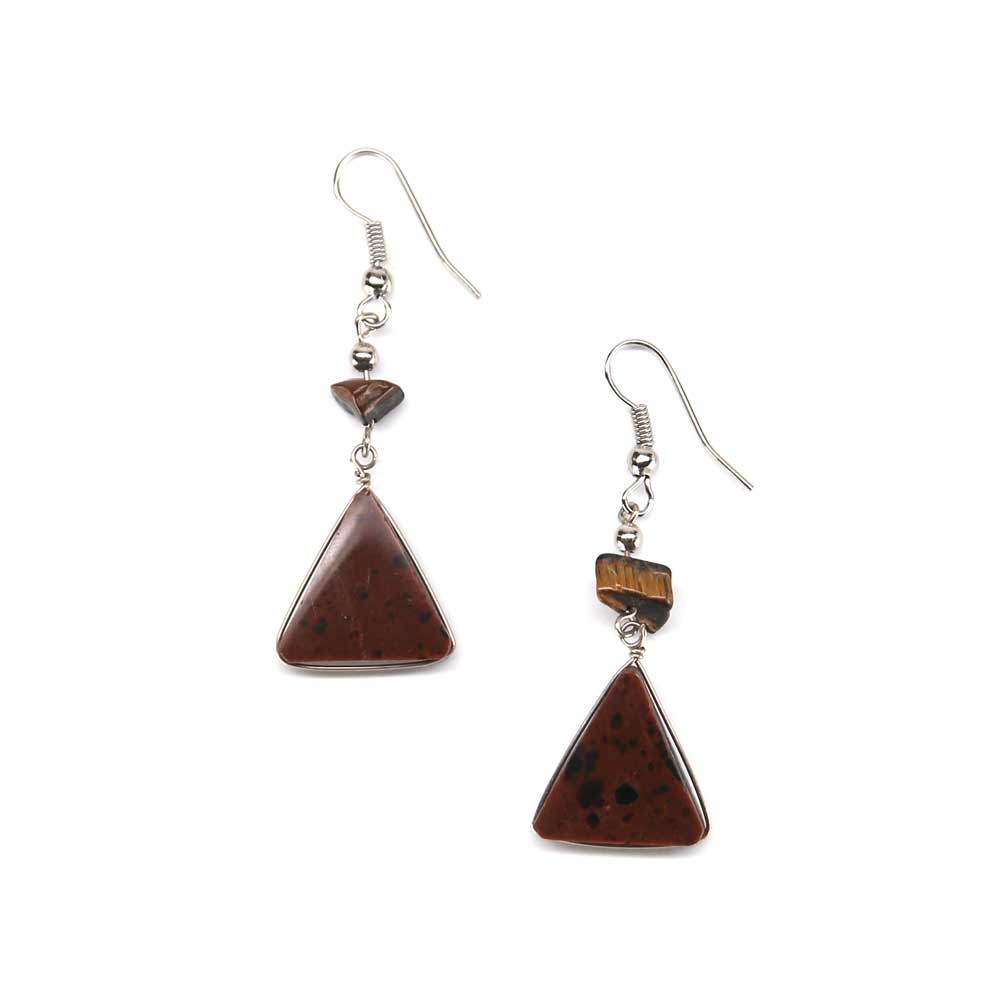 Marmol Earrings
Handcrafted with utmost care and dedication by our talented artisans in Guatemala, each pair of Marmol Earrings features a natural cocoa-colored handcarved and polished stone. As a result of the stone's organic origins, every earring is truly one-of-a-kind, showcasing its unique patterns and variations. Embrace the beauty of imperfections and let the natural allure of these stones captivate your senses.

The earthy tones and smooth texture of the stones evoke a sense of grounding and serenity. Their subtle elegance makes them versatile and easy to pair with any outfit, adding a touch of natural sophistication to your ensemble. With their timeless appeal, these earrings become cherished pieces that effortlessly elevate your style.
Attached to a stainless steel post, these earrings offer both durability and a sleek, polished finish. The combination of the natural stone and stainless steel creates a harmonious union of organic beauty and contemporary design.

As you wear the Marmol Earrings, feel the connection to the earth and the ancient traditions of the Guatemalan artisans who created them. Let the smoothness of the stone against your skin remind you to stay grounded amidst the hustle and bustle of daily life. Embrace the natural variations in each piece, as they serve as a testament to the beauty of individuality and the uniqueness within us all.
By choosing the Marmol Earrings, you not only embrace exquisite craftsmanship but also support the empowerment of talented artisans and the promotion of Fair Trade practices. Your purchase contributes to the preservation of traditional techniques and helps create sustainable livelihoods for our artisans in Guatemala. Wear these earrings with pride, knowing that you are making a positive impact in the lives of others.
Handmade in Guatemala by talented artisans. Fair Trade, imported.