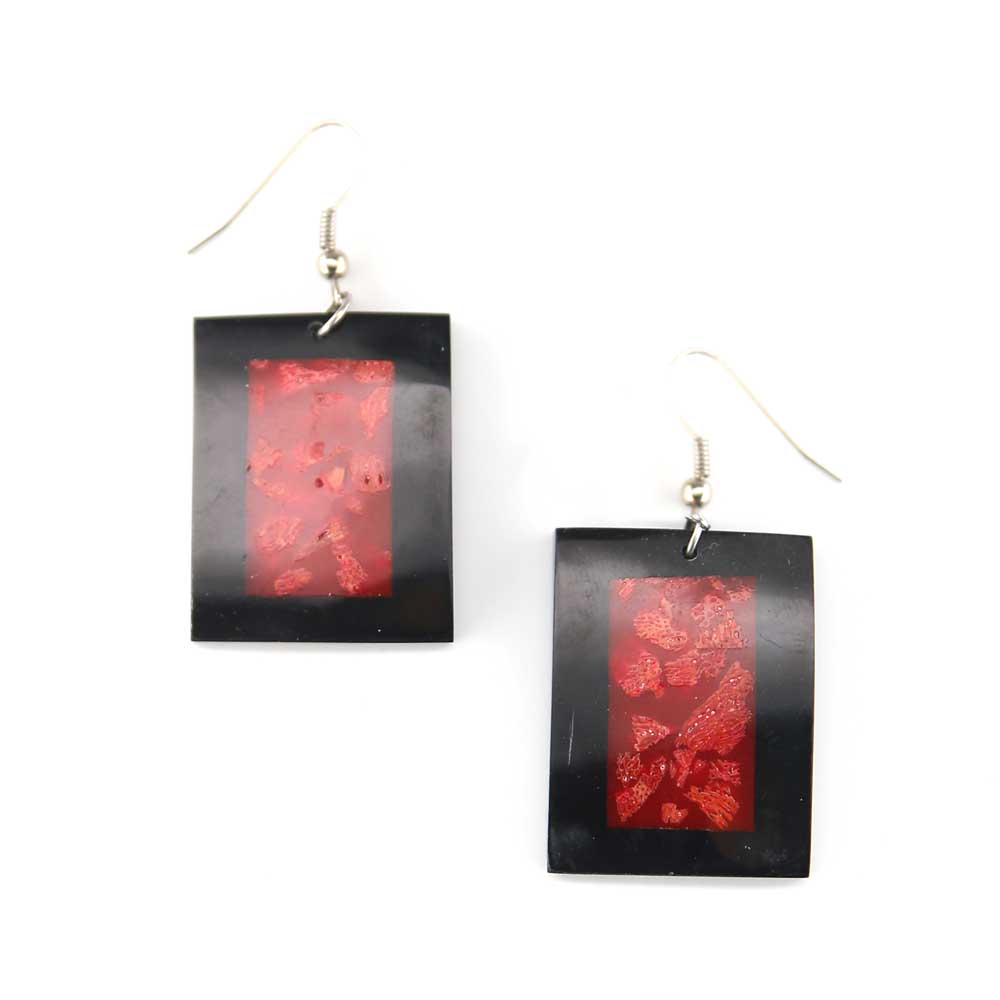 Mera Earrings
Handcrafted with love by our talented artisans in Indonesia, these rectangular earrings are a true work of art. Each pair features poured black resin, beautifully enhanced with hand-carved inlaid red shell accents, creating a stunning contrast that catches the eye.

The Mera Earrings are a celebration of intricate detailing and exquisite design. The combination of black resin and vibrant red shell creates a captivating visual effect, adding a touch of drama and sophistication to any outfit.

We believe that jewelry is not just an accessory, but a reflection of your unique style and inner radiance. When you wear the Mera Earrings, you're making a statement that blends modern elegance with the rich cultural heritage of Indonesia.

With their lightweight design and comfortable stainless steel post, these earrings are perfect for all-day wear. Let them frame your face and accentuate your natural beauty with their graceful silhouette and captivating color palette.
By choosing our Mera Earrings, you are not only adorning yourself with a stunning piece of jewelry but also supporting fair trade practices and empowering talented artisans in Indonesia. It's a meaningful way to make a positive impact and celebrate the beauty of handmade craftsmanship.

Embrace the allure of the Mera Earrings and let them be a reflection of your inner strength, confidence, and timeless style. Whether you're dressing up for a special occasion or adding a touch of sophistication to your everyday look, these earrings are sure to become your go-to accessory for expressing your individuality.
Handmade in Indonesia by talented artisans. Fair Trade, imported.