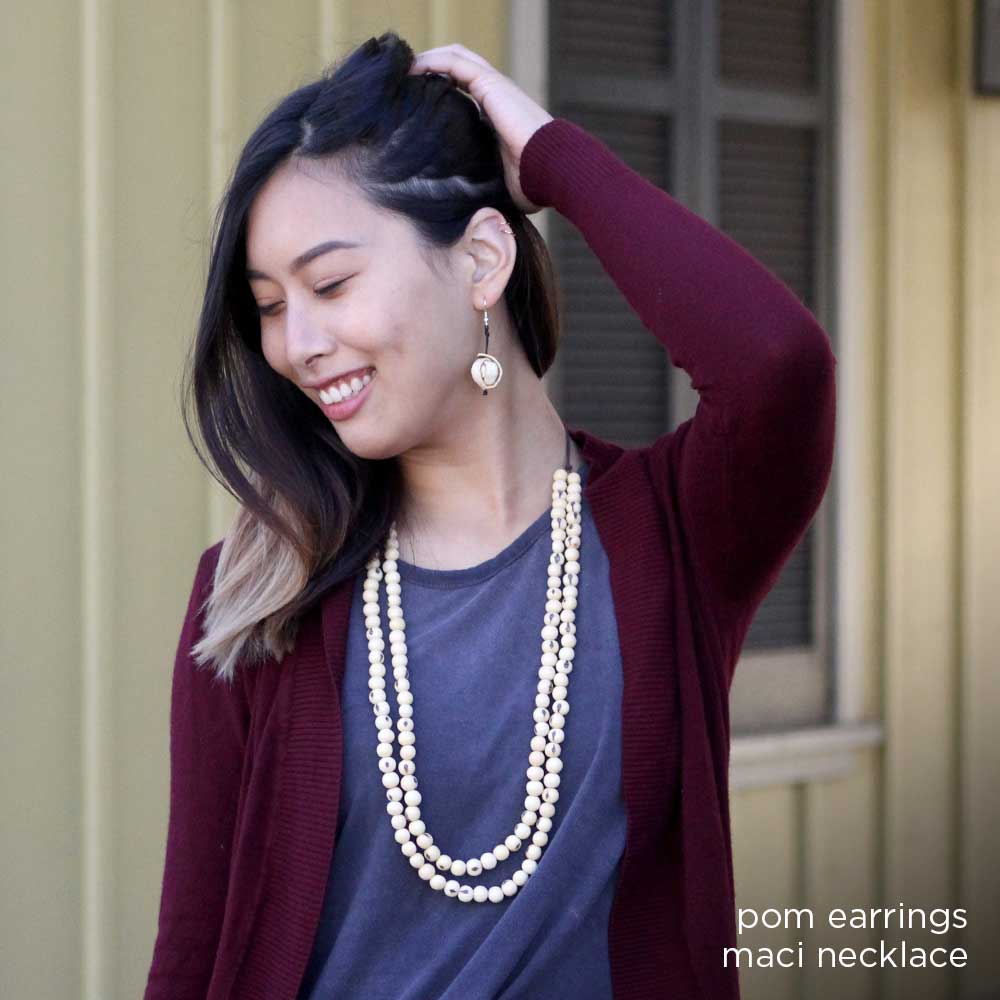 Pom Earrings
Get ready to add a pop of playful charm to your look with our Pom Earrings! 🍊💙

These unique earrings are a true testament to the creativity and craftsmanship of our talented artisans in Colombia. Handmade with love and attention to detail, the Pom Earrings feature adorable knot poms made from orange peel. Yes, you heard it right—orange peel transformed into stunning accessories!

Each pom is carefully colored with natural dyes to a light blue finish, creating a delightful contrast between the vibrant hue and the rustic texture of the dried orange peel. It's a true work of art that showcases the beauty of upcycled materials and the limitless creativity of our artisans.

Wearing the Pom Earrings is more than just making a fashion statement; it's about embracing sustainable and ethical fashion practices. By choosing these earrings, you contribute to reducing waste and supporting fair trade principles. It's a small step towards a more conscious and responsible world.
Not only are the Pom Earrings eco-friendly, but they also add a touch of whimsy and fun to any outfit. Whether you're dressing up for a special occasion or adding a playful touch to your everyday look, these earrings are sure to turn heads and spark conversations.

Imagine the joy of wearing a piece of art that carries the spirit of Colombia and the passion of our artisans. Each time you adorn yourself with the Pom Earrings, you become part of a movement that celebrates creativity, sustainability, and cultural heritage.
Model photo shows an alternate colorway for size and styling reference. Handmade in Colombia by talented artisans. Fair Trade, imported.