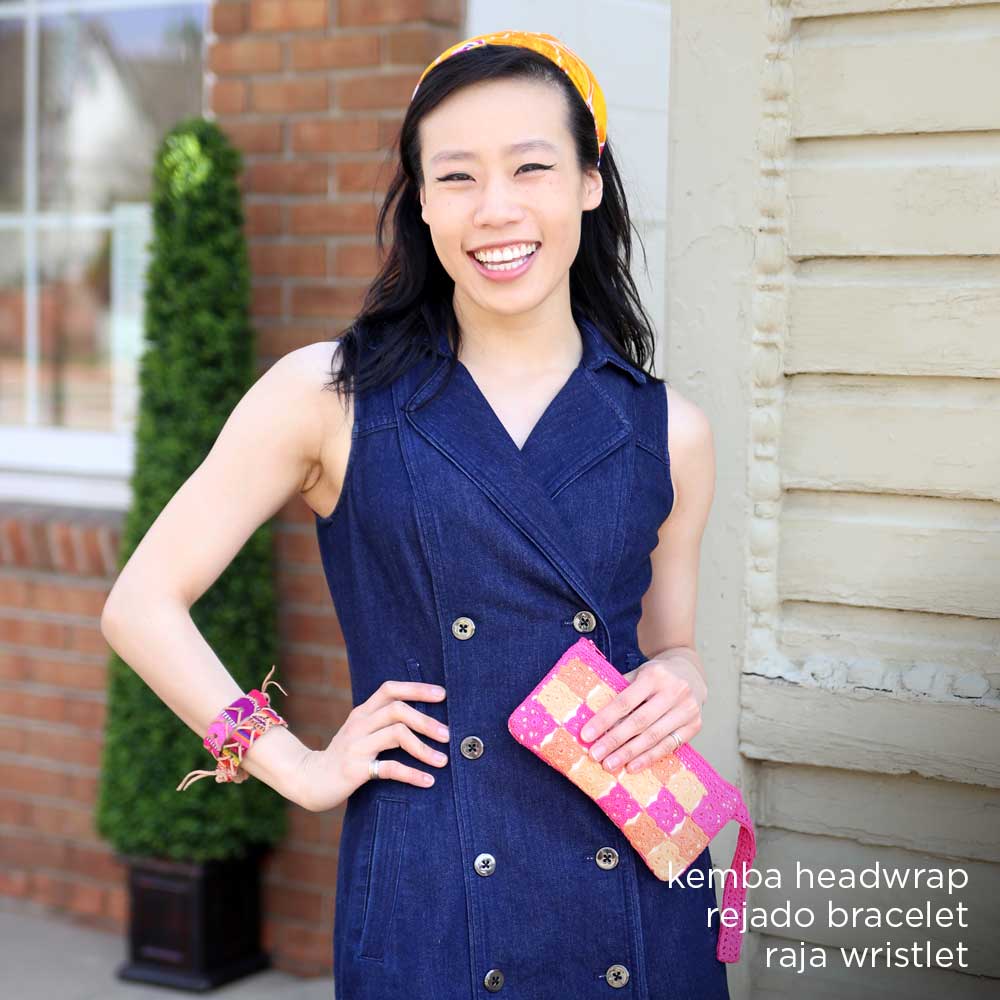 Raja Wristlet - Pink + Peach
Introducing our Raja Wristlet, a stylish and practical accessory that combines traditional craftsmanship with contemporary design. This zippered pouch with a convenient wrist strap is here to elevate your everyday essentials.
Handmade in India by our talented artisans, the Raja Wristlet showcases the artistry and skill that have been passed down through generations. Each piece is meticulously crafted with a beautiful cotton embroidery floss crocheted pattern, adding a touch of elegance and charm to your ensemble.
Measuring approximately 7.75" x 4.25", this wristlet is perfectly sized to hold your must-have items such as keys, cards, cash, and even a small phone. Its compact yet spacious design ensures that you can carry your essentials in style, whether you're running errands, going out for a casual outing, or attending a special event.
The zippered closure provides added security, keeping your belongings safe and secure throughout the day. No more worries about losing your valuables or fumbling through your bag. With the Raja Wristlet, everything you need is conveniently within reach.
The 6" wrist strap adds a functional and fashionable element to the wristlet. Wear it around your wrist for easy carrying or slip it onto your hand for a chic and effortless look. It's the perfect accessory to keep your hands free while adding a touch of sophistication to your outfit.
By choosing our Raja Wristlet, you not only embrace exquisite craftsmanship but also support fair trade practices. We believe in creating opportunities for talented artisans, providing them with fair wages and empowering their communities. When you carry our Raja Wristlet, you carry a piece of their artistry and a story of empowerment.
Handmade in India by talented artisans. Fair Trade, imported. Other colors in this style also available.