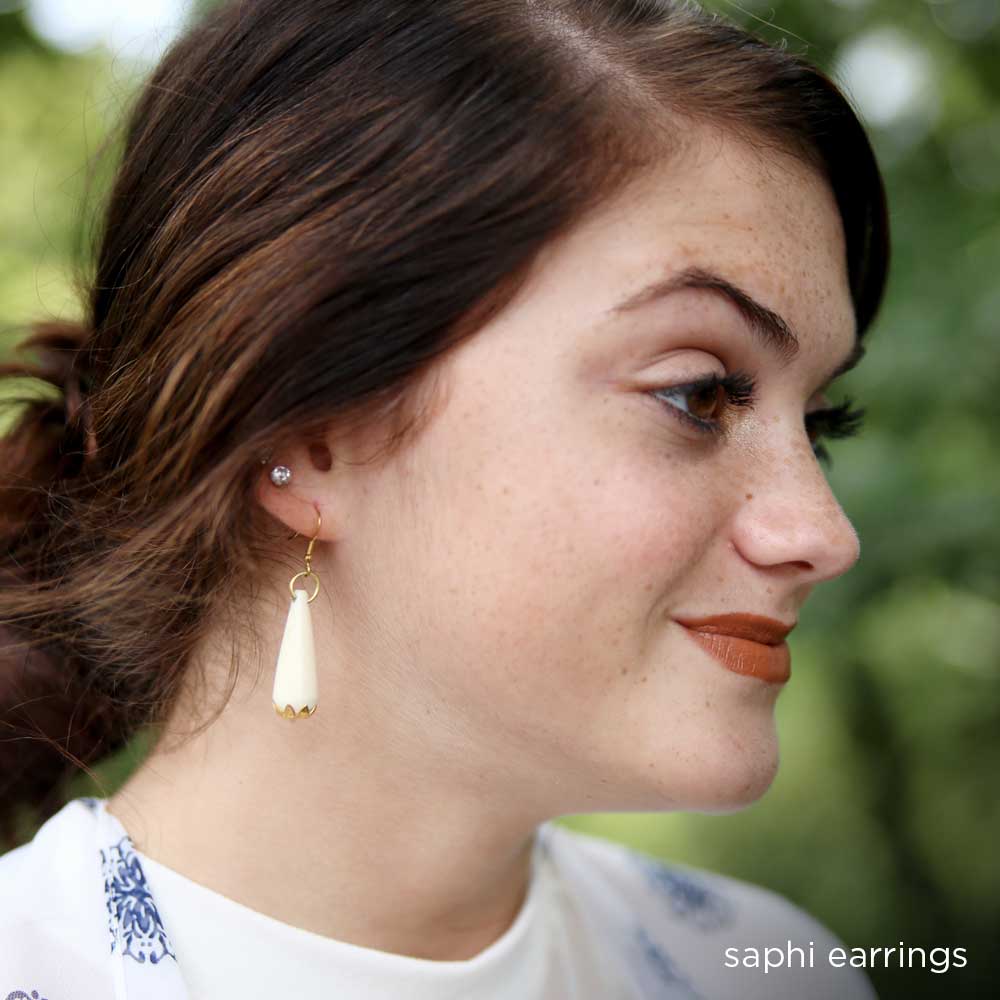 Saphi Earrings
These stunning earrings feature a handcarved bone-shaped teardrop delicately adorned with a polished brass scalloped accent. Each pair is meticulously crafted by skilled artisans in India, showcasing their incredible talent and dedication to their craft.

At our brand, we believe in the importance of ethical practices and sustainability. That's why we want to assure you that the materials used in our Saphi Earrings are derived from animals who passed naturally or were bred for consumption. We repurpose these byproduct leftovers, ensuring that we create beautiful accessories without causing harm to animals. It's our commitment to making a positive impact and honoring the world we share.
The Saphi Earrings are more than just a fashion statement; they are a celebration of harmonious design and conscious choices. The combination of bone and brass creates a captivating contrast, exuding an aura of sophistication and grace. With an approximate 1.25" dangle, they offer the perfect length to showcase their timeless beauty.

Designed with a brass post, these earrings offer both comfort and style. They are a testament to the incredible artistry and attention to detail that goes into each handmade piece. By choosing the Saphi Earrings, you support fair trade practices and empower talented artisans, ensuring they receive fair compensation for their remarkable skills.
Embrace the elegance and conscious style of the Saphi Earrings as they gracefully adorn your ears. Let them serve as a reminder of your commitment to ethical fashion and your appreciation for handcrafted treasures. With every wear, you embody the values of compassion, sustainability, and conscious living.
Handmade in India by talented artisans. Fair Trade, imported.