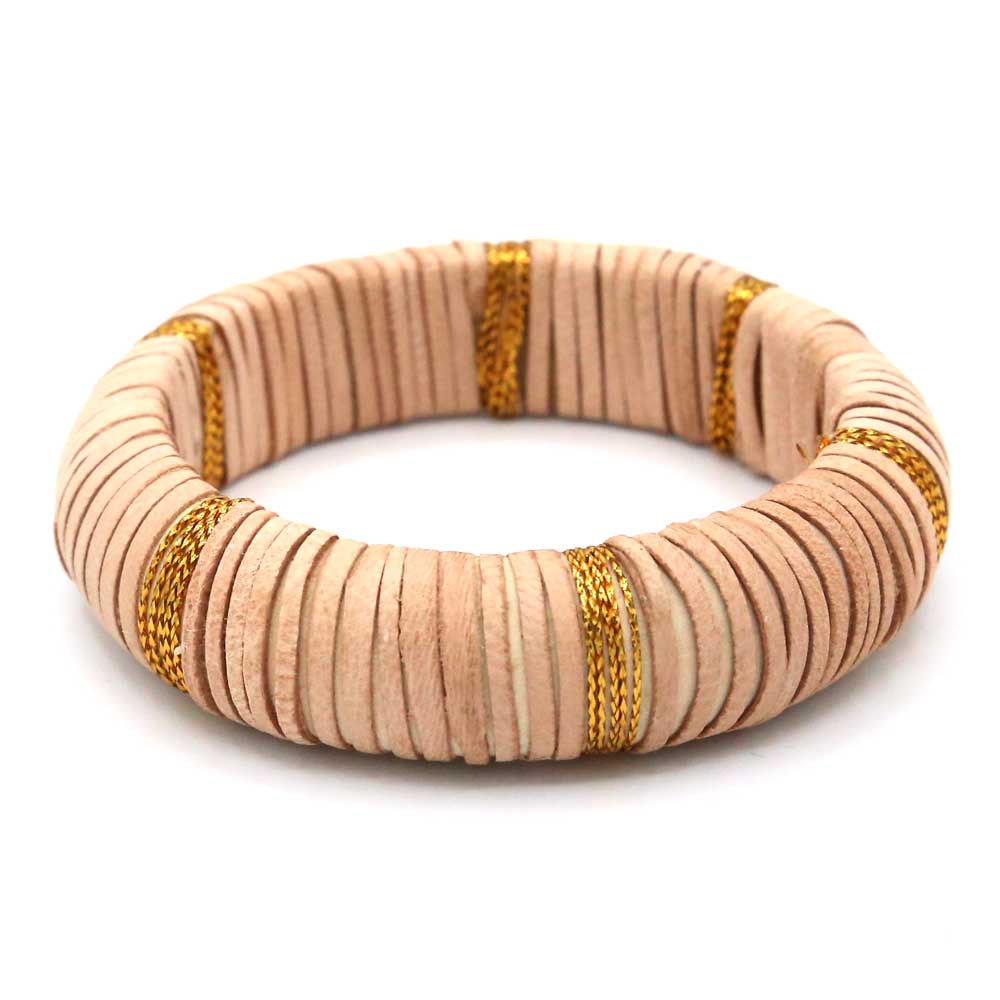 Yana Bangle Bracelet
Introducing the Yana Bangle Bracelet – a stunning blend of natural beauty, artistic craftsmanship, and eco-friendly materials that will elevate your style and make a bold statement. 🌿✨

Handcrafted with love by our talented artisans in the Philippines, the Yana Bangle Bracelet showcases the timeless beauty of handcarved wood. Each chunky bangle is meticulously crafted to perfection, featuring intricate details and a unique design that captures the essence of nature's elegance.

But the Yana Bangle Bracelet is more than just a fashionable accessory – it embodies our commitment to sustainability and ethical practices. Wrapped with vegan leather strips and metallic thread, it showcases the perfect marriage of style and consciousness. Every time you wear this bracelet, you'll not only look fabulous but also feel proud knowing that you're making a positive impact on the environment.
The Yana Bangle Bracelet is designed to be worn effortlessly, adding a touch of bohemian charm to any outfit. Whether you choose to wear it alone for a minimalist look or stack it with other bracelets for a bolder statement, this piece will become a versatile and essential part of your jewelry collection.

As you slip the Yana Bangle Bracelet onto your wrist, you'll feel an instant connection to the rich heritage and craftsmanship that went into its creation. Each bangle tells a story of skilled artisans who have honed their craft for generations, passing down their knowledge and expertise to create a truly remarkable piece of wearable art.
Handmade in the Philippines by talented artisans. Fair Trade, imported.