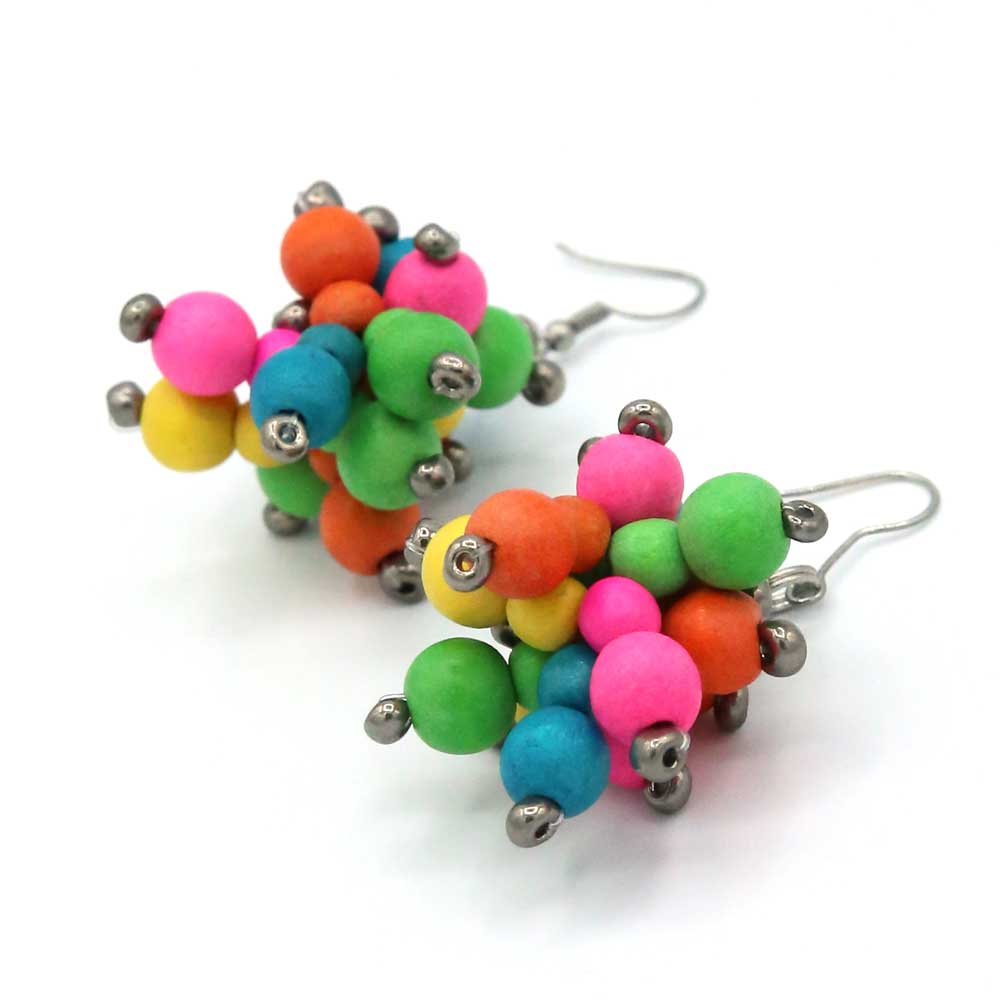 Koshi Earrings
These earrings are a true celebration of color and craftsmanship, meticulously handcrafted by our talented artisans in the Philippines. We believe in the power of accessories to make a statement and tell a story, and the Koshi Earrings do just that!

Featuring a delightful cluster design, these earrings are adorned with lightweight painted wood baubles and vibrant seed beads. Each colorful bauble is a testament to the creativity and skill of our mama makers, who pour their love and passion into every piece they create. The combination of hues and textures creates a mesmerizing visual feast that reflects your unique personality and zest for life.
When you wear the Koshi Earrings, you carry the pride and spirit of our artisans with you. These earrings are more than just accessories; they are a symbol of empowerment and the beauty of collaboration. By choosing these earrings, you support fair trade principles and contribute to the sustainable livelihoods of our talented artisans, who infuse their heritage and traditions into every stitch and bead.

Lightweight and comfortable, the Koshi Earrings are designed to move with you throughout your day. The approximate 1.5" dangle adds a touch of elegance and playfulness to your look, making them perfect for both casual and special occasions. Let the vibrant colors and dynamic design of these earrings brighten your day and spark conversations wherever you go.
Handmade in the Philippines by talented artisans. Fair Trade, imported.