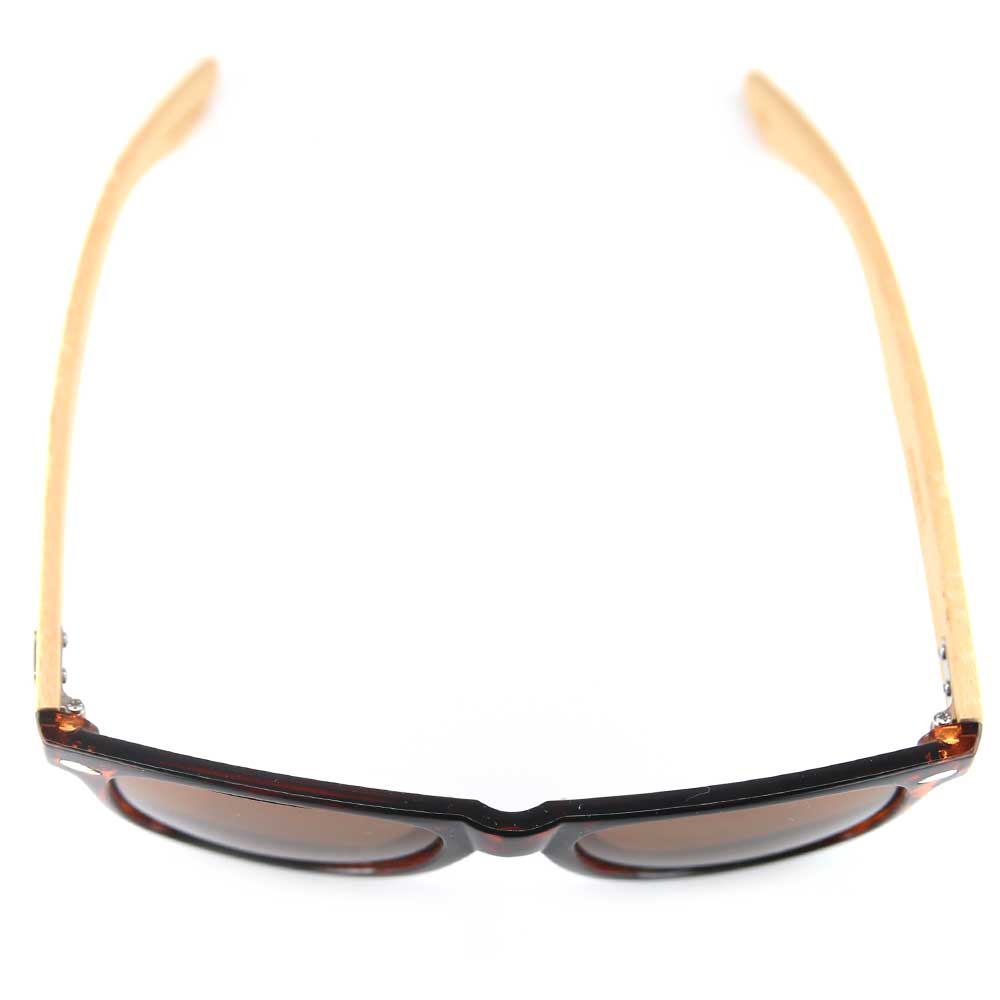 Makena Wayfarer
Step into the world of sustainable style with our remarkable Makena Wayfarers! 🕶️✨ Designed to complement both men and women, these unisex sunglasses are the epitome of effortless cool and eco-conscious fashion. Embrace a timeless look that fits your unique personality while making a positive impact on the planet. 🌍💚
Crafted with care and precision, the Makena Wayfarers are tailored to suit a variety of face shapes, ensuring a comfortable and flattering fit for all. Say goodbye to the struggle of finding the perfect sunglasses – these beauties have got you covered.
Our tortoiseshell frames are a statement in themselves, but here's the best part: they are 100% faux and 100% cruelty-free! We believe in protecting our furry friends while still indulging in stylish accessories. Each pair of Makena Wayfarers is handmade from sustainably sourced real bamboo, showcasing the natural beauty of the material and the unique woodgrain pattern that makes every pair truly one-of-a-kind. 🌿🐾
The amber lenses of these sunglasses not only exude a warm and inviting vibe but also provide 100% UV protection, ensuring your eyes stay shielded even on the sunniest of days. We understand that life happens, and that's why we've made the Makena Wayfarers water-resistant. So whether you're lounging by the pool, strolling along the beach, or dancing in the rain, these sunglasses can withstand the elements while still keeping you looking effortlessly stylish. 💦🌴
Every pair of Makena Wayfarers is meticulously crafted using traditional manufacturing processes and lovingly hand-assembled. We take pride in delivering sunglasses that not only elevate your style but also embrace sustainable practices. With each wear, you're making a conscious choice to support eco-friendly fashion and contribute to a greener future.
Read our blog to learn more about how our sunglasses create positive change.